_205-A
Dialogues: 36 Photographs & 20 Poems is a new publication from 205-A and the first book in a series that explores the intersection between photography and poetry.
The publishers, Aaron Stern and Jordan Sullivan worked in collaboration with poets Tom Sleigh and Will Schutt to bring together these unique pairings. The book features the photography of Ed van der Elsken, Alex Webb and Rebecca Norris Webb, Alain Laboile, Emma Phillips, Mark Borthwick, Brian Merriam, Coley Brown, Jordan Sullivan and Aaron Stern.
The publishers worked to pair these images with the poetry of David Rivard, Tom Sleigh, Alan Shapiro, Roberto Bolaño, Jordan Sullivan, Will Schutt, Arseny Tarkovsky, Rose McLarney, Mark Borthwick, Michael Collier and David Wagoner.
-----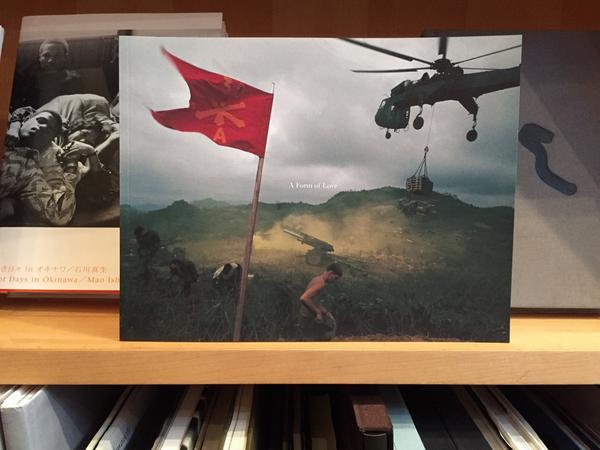 A Form of Love - a book of contemporary conflict photography published by 205-A.
The book is available at The International Center For Photography.